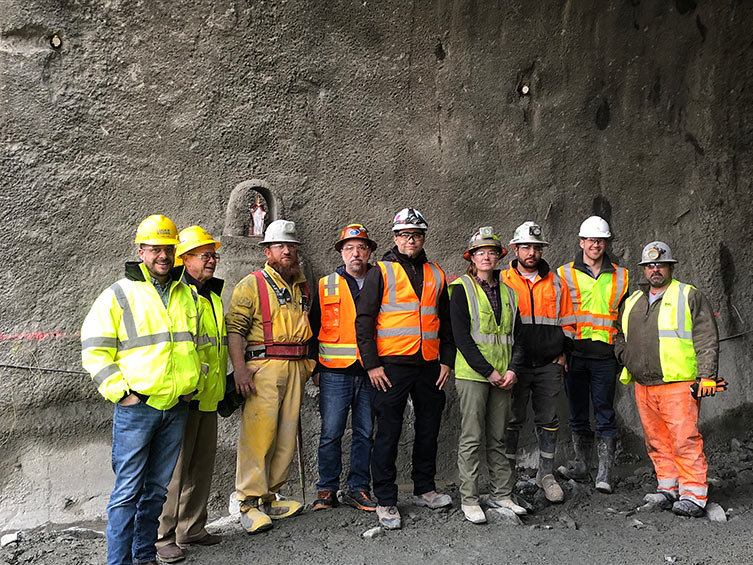 SAFETY FIRST
At Frontier-Kemper, we understand that one resource makes us a great company – our people. That's why we demand constant vigilance from everyone to ensure a safe, healthy workplace.

With safety a core value, we nurture a culture that will protect our employees, visitors to our projects, and everyone who calls the areas around our work sites "home." We pride ourselves on protecting people, property, and the environment. That is the commitment all of us at Frontier-Kemper make, to each other and our clients. Our Safety Program focuses on accident prevention. It addresses the responsibilities, accountability, and discipline that we all share and accept as the key to maintaining a safe, healthy, and productive workplace. Everyone participates.

Frontier-Kemper employs MSHA-Certified trainers. Our mutual responsibility is to abide by all relevant state, federal, and local regulations, as well as the safety rules we establish for each project. We are each accountable to the company and each other, with a common goal of making sure that no accidents or injuries occur.

You can trust Frontier-Kemper to put safety first, last, and always.