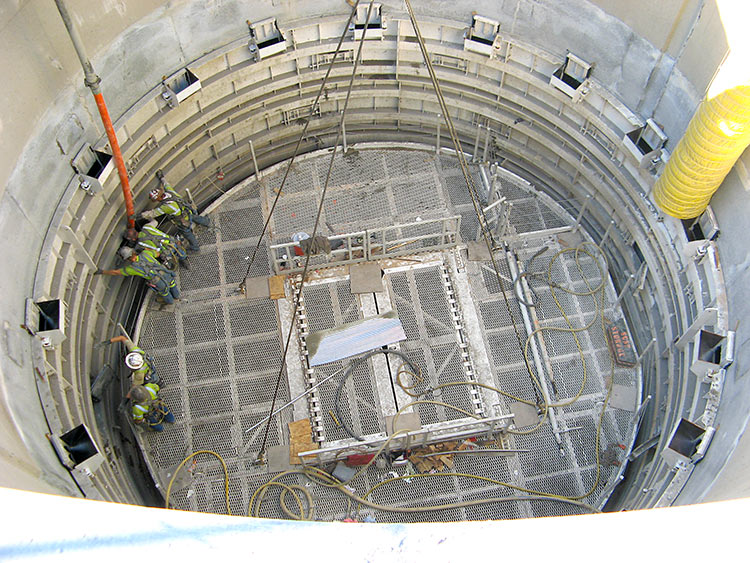 Conventional Shaft Sinking
Frontier-Kemper has conventionally sunk more than 140 production, ventilation, and service shafts in all types of geological conditions for the mining and heavy civil industries. Our in-house engineering and fabrication services assist in providing our clients with reliable, design-build, conventional shaft sinking services. Frontier-Kemper has the capability to build shafts conventionally at any depth or diameter.

Safety is our top priority. Our technicians are highly skilled at safely utilizing our large fleet of equipment for deep, vertical shaft development. We are also experts in dewatering, ventilation, ground freezing, and shaft lining. In addition to conventional shaft development, Frontier-Kemper also constructs mine stations and shaft divider walls/compartments.