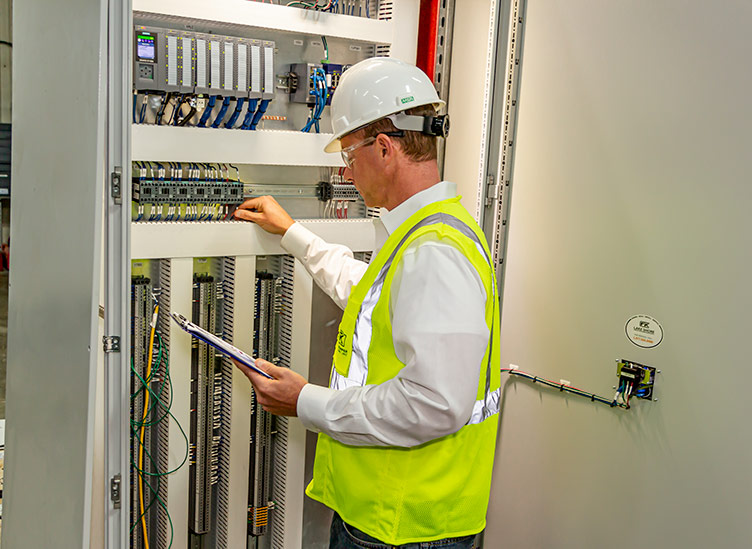 Engineering & Technical Services
In support of its primary role as a heavy construction contractor, Frontier-Kemper also provides owners and partners with complete engineering and design services for underground excavation. Frontier-Kemper's in-house design group includes skilled professional engineers and draftsmen with experience in virtually every aspect of mine shaft and slope development, from headframe and shaft design to station layout and sump design.

Frontier-Kemper has successfully designed hundreds of underground excavation projects of all sizes and complexity. With licensed engineers in the Electrical, Mechanical, and Civil Engineering disciplines, FKCI's design capabilities include: large hoist control and power systems, emergency man hoists, surface and underground power distribution systems, tunnel and mine ventilation systems, specialized equipment, mine shaft and slope ground support, grouting, construction dewatering, and water-tight linings.